The festival, located along the Bayou Teche, is jam-packed with events and activities to guarantee a great time all-around. Enjoy parades, carnival rides, a car show and more. If you're looking for a little competition, sign up to participate in the 5k run or the sugar cookery contest.
The smell of Cajun seasonings and spices wafting through the air will lead you straight to the Fais Do-Do, and the sound of live music from artists such as Dustin Sonnier and Chris Ardoin will have you dancing on your feet. Bring the kids and head over to the historic Shadows-on-the-Teche for the Farm Fest complete with a petting zoo, cookie decorating, a cupcake walk and more. This festival makes for the perfect family-friendly outing.
What's Happening! Events :
Street fair, Fais Do-Do's, Coronation of Queen Sugar, Blessing of the Crop, photo & art exhibits, Louisiana Sugar Cane parade, children's parade and much more
Parades – Offering four fantastic parades, the Louisiana Sugar Cane Festival is sure to please! On Friday the Farmers Tractor Parade features vintage farm equipment, while The Berry Queen Candy Toss highlights the always colorful Berry Queens passing out sugary sweets. Local school children lead our Children's Parade Saturday morning, and the grand finale Royalty Parade glitters on Sunday with our very own Queen Sugar & King Sucrose!
Fais Do Do – Held in the Steamboat Pavillion in Bouligny Plaza, the Fais-Do-Do is a local favorite! A variety of musical acts hit the stage each festival Friday and Saturday evening featuring a variety of genres from Zydeco to Country to Cover Bands. Be sure to check out this year's scheduled acts.
Street Fair – This long-time festival favorite event is currently being held at Bouligny Plaza in downtown New Iberia! Bring the little ones to experience a kid-friendly carnival atmosphere with rides and games.
The sweetest time of the year is fast approaching with the Louisiana Sugar Cane Festival on the horizon! Join King Sucrose and Queen Sugar to celebrate in historic downtown New Iberia in September. As the state's largest sugarcane producer, Iberia Parish is a fitting host each fall to continue the lasting traditions of the Louisiana Sugar Cane Festival and Fair.
Sugar Cane Growing:
Sugar cane (Saccharum) is a perennial grass crop that food processors use to make sugar. Also called "sugarcane" or "sugarcane plants," this agricultural grass grows in tall stems with feathery flowers.
---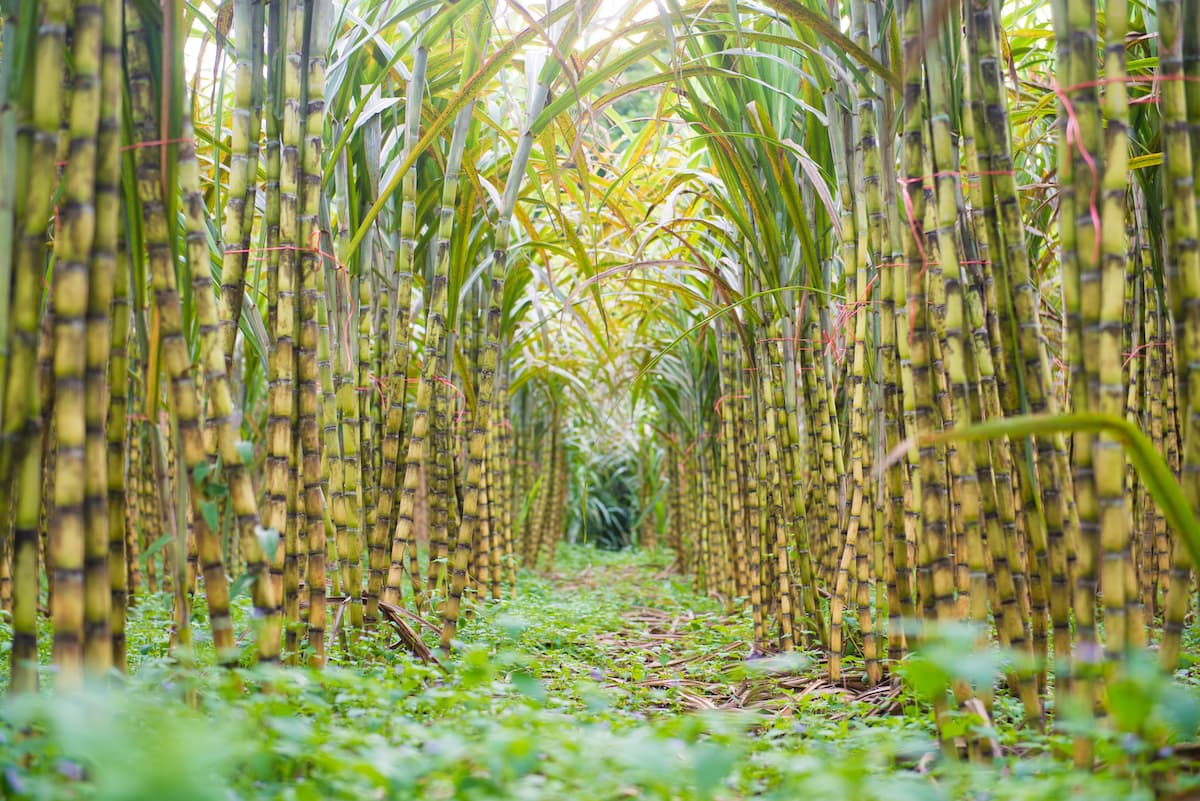 What Is Sugar Cane?
Sugar cane (Saccharum) is a perennial grass crop that food processors use to make sugar. Also called "sugarcane" or "sugarcane plants," this agricultural grass grows in tall stems with feathery flowers.
Growers cut the sugar cane stalks (traditionally with machetes) to harvest sucrose—a natural sweetener—for sugar production, or they boil the cane in water to create cane syrup, a liquid sweetener. Alternatively, you can extract the sugar cane juice using a sugar cane press. Some processors use the castoff created by pressing the sugar cane, called bagasse, to power electrical equipment. Other commercial growers use sugar cane to create biofuel like ethanol.
How and When to Plant Sugar Cane
Sugar cane is a tropical plant found often in Southeast Asia, Thailand, and Brazil, so it does well in biomes that are similar to those tropical regions. In the United States, planting sugar cane will have the best chance of success in USDA plant hardiness zones 9–10, which include parts of Florida, Louisiana, Hawaii, and Texas. Sugar cane thrives in furrows (or trenches) that you make in nitrogen-rich soil.
You can plant sugar cane in your home garden during the late summer or early fall for your very own mini sugar cane farm. If you live in a colder climate, you can still grow sugar cane—just plant it during your area's hotter temperatures and bring the plants inside over the w
It can be cultivated as an annual in colder regions, but it may need to be started indoors. In the US, sugarcane is usually planted in late summer, overwinters, and grows for 7-8 months from spring to early fall. Though it takes a long time to mature, sugar cane grows pretty fast, especially in hot weather. ---